We Offer:
Specializing in Relocation
Member of Canadian Forces Relocation System (RLRS)
Providing 24 hour service to Military Personnel on house hunting trips and new postings
Over 25 years experience in purchases and sales
Has provided Military Clients with all legal services for over 25 years.
Last Updated: Feb 27, 2021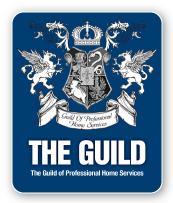 Shawn O'Toole
---
Shawn has practiced since Frebruary 1983 providing continuous professional legal services in all areas of the law. Shawn has appeared before all of the Courts of New Brunswick including the Probate Court, Provincial Court, Family Court, Court of Queens Bench, Court of Appeal and also has appeared in the Supreme Court of Canada.
Shawn's primary practice is now in the area of Real Estate services providing both services for people selling homes and buying homes in the Fredericton/Oromocto area. He specializes in assisting Military Personnel in relocating to and from the Fredericton/Oromocto area.
Shawn has always made every effort to provide full, complete, professional services for his clients. You can rely on complete confidentiality in all dealings with Shawn.
Both Shawn and his Assistant Donna would like to provide you with any service you need as it relates to the purchase and/or sale of your home in addition to any other services we can provide as indicated herein.
---
346 Queen St. Ste 201, Fredericton, NB
506.458.8833