We Offer:
Bathtub Repair
Bathtub Refinishing
Countertop Refinishing
Last Updated: Jan 21, 2019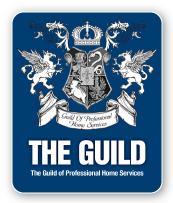 Welcome to the Bathtub Repair Specialists, a licensed-bonded-and insured, full service bathtub repair company that has been modifying, repairing, restoring, and refinishing, your tub, tile, and countertops since 1999.

We are an authorized factory repair company for most major tub manufacturers including: Aquaglass, Jacuzzi, Lasco, Kohler, American Standard, Aker, Bain Ultra, Maax, Aquarius, Praxis and more. As an authorized repair company, we perform both surface and mechanical repairs on tubs, showers, and whirlpools.

Bathtub Repair Specialists LLC has recently teamed up with Safety Bath (as seen on TV) in order to provide easily accessible bathing for the elderly and disabled without the need to replace the existing bathtub.

Throughout this website you will have access to most of the services we provide as well as before-and-after photos, articles, and videos that will give credit as to what makes us the Bathtub Repair Specialists.