We Offer:
Civil Engineering Services
Surveying & Mapping Services
Construction Management
Construction Management
Last Updated: Jan 20, 2019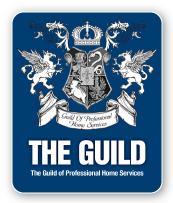 Exceeding our clients expectations everyday

JKC Engineering is a professional civil engineering and surveying firm incorporated in the State of Wyoming and the State of North Dakota. We are committed to maintaining a highly qualified staff of Civil Engineers, Land Surveyors and CAD Designers in order to provide specialized professional services tailored to you and your organization's requirements and goals. We maintain current Civil 3D and Civil Land Desktop design software along with Trimble 5800 GPS and Trimble S6 Robotic Total Station surveying equipment.

JKC Engineering brings to its clients a wealth of knowledge gained by our Principal Engineer and our Senior Surveyor as well as our engineering and surveying staff with over 70 years of combined experience in civil engineering and land surveying applications.

It is our mission to continually exceed our clients' greatest expectations on every project we undertake. Additionally we strive to utilize the latest software and surveying equipment to provide top quality civil engineering and surveying services.