Spiritual Training
Koinonia Christian School Red Deer maintains a continuing strong commitment to the Christ-like development of each child.
Spiritual training is accomplished through daily Bible classes, individual Christian counseling and mentoring with strong examples by teachers and staff.
Each morning, at KCS-RD:
Staff meet to pray for the children and activities of the day.
The principal leads the school in prayer.
Devotional sessions are held with students.
---
Jesus called us to make disciples...
Bible
We view Bible as an integral part of our program. It is not an add-on or filler, but gets the same time and attention as other core subjects like Science and Social Studies. It is required in order to graduate at Koinonia Christian School.
Noon time bible studies led by students are not uncommon
.
We also have monthly scripture memorization and at the end of the school year each student has the opportunity for Scripture Mastery.
---
Missions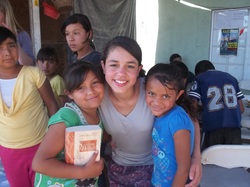 Every other year a team of students from grades 9 -12 join with students from other Koinonia schools for a missions trip to Mexico.
We also support local ministries and provide opportunities for our students to serve in their community.
---
Life Together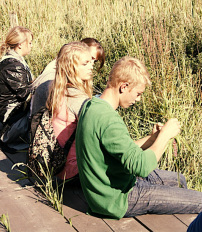 Everything in life is different when one comes to know Jesus Christ as Lord and Savior. Honoring Him as Lord and Savior in a school makes an equally great difference. From how we conduct our janitorial duties to how we counsel students needing discipline; from board policy discussions to student playground behavior: from how we mentor, encourage, and socialize with each other. Everything is different because of God's presence.

It is not uncommon for students to pray times, start mentoring programs, and share lunch time with the different ages in our school.

Koinonia students excel as strong leaders in the workforce, community, Student Council, churches, and with their peers.

---
Chapels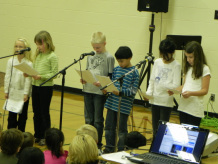 Generally, the first Thursday of every month is all school chapel, where the whole school comes together to worship God. Worship team is led by students. Weekly chapels are led by local pastors and ministries.