Last Updated: Dec 9, 2023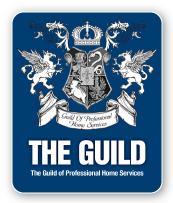 SALZMANN HUGHES, P.C. FIRM OVERVIEW
At Salzmann Hughes, P.C. the cornerstones of our practice are experience, integrity, and innovation. Our attorneys offer a broad range of experience in numerous areas of the law. We are committed to maintaining a high level of integrity in serving our clients while developing innovative solutions to meet our client's needs. Our talented attorneys and skilled staff work together to bring creative solutions to every situation.
We are a regional law firm with offices in Chambersburg, Carlisle, Gettysburg, and Harrisburg capable of handling a diverse range of legal issues across Pennsylvania. Our clients range from large corporations with sophisticated legal issues to individuals with basic legal needs. No matter who the client is our attorneys are dedicated to meeting their needs in the most efficient and effective manner possible.
Need solutions for your situation? Let us put our knowledge to work for you.