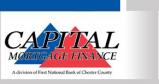 We Offer:
Loan Programs
Reverse Mortgages
Pre-Qualify
Last Updated: May 20, 2018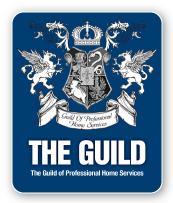 Committed to Your Needs

Capital Mortgage Finance, a division of First National Bank of Chester County, is your mortgage solution source! We encourage you to visit frequently and make use of the many tools this site has to offer.
You can request a rate quote, use our calculators, and even apply online from the comfort of your home. Should you have any industry related questions, please contact us; one of our qualified mortgage professionals will be delighted to assist you.
Capital Mortgage Finance has offices conveniently located in Delaware, Maryland, North Carolina, Pennsylvania, and Tennessee. A simple phone call to any of our offices will connect you with experienced professionals offering quality service to each and every applicant. Whether you are purchasing, refinancing, renovating, or simply need a Home Equity loan, Capital Mortgage Finance wants to be your one stop mortgage shop!

Customers first
As a division of a national bank, Capital Mortgage Finance enjoys nation-wide lending capabilities. Our goal is to make the loan process as simple and worry-free as possible. We pride ourselves in offering the highest level of customer service, and appreciate the opportunity to earn your business. Whether you want to refinance for a lower mortgage rate, get a new home mortgage, home equity loan or second mortgage, our purpose is to satisfy your needs. By putting you first, we assure you a pleasurable transaction.