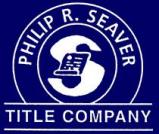 Last Updated: Dec 12, 2018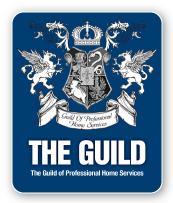 Philip R. Seaver Title Company, Inc. was formed in 1976 by Philip R. Seaver and a handful of employees. In the early days, Phil and the staff stressed the "client-company relationship." That meant treat our clients as just that, CLIENTS, and look forward to a continued business relationship! Emphasis was given to not only a fast and accurate product, but also the ability to work on the problem deals as though we are in it together.
Phil Seaver graduated from Michigan State University in 1971 and later obtained his law degree from Wayne State University. He was admitted to the Bar in October of 1975. His past experience with Chicago Title Insurance Co. as escrow officer and office manager, coupled with the managing of a relocation company, gave him the perfect background to open a Title Insurance Agency. Some of Phil's other credits are serving with the Michigan Bar Association Real Property Division, North Oakland County Builders Association and the North Oakland, South Oakland, Rochester, Birmingham and Bloomfield Board of Realtors.
Seaver Title's "recipe for success" is simple. It can be summed up in two words, good and experienced employees. Good, meaning the kind of people willing to produce our products efficiently and accurately with the original idea of a client-company relationship and experienced, meaning employees who have the knowledge to work with our clients when a problem needs to be solved.
PROBLEM SOLVING IS OUR BEST FEATURE AND YOUR BEST BENEFIT.
Seaver Title Company, a policy issuing agent for Security Union Title Insurance Company and First American Title and Lawyers Title, issues title policies and offers complete escrow closing services including commercial, industrial and residential, as well as new and existing construction in the metro Detroit area.