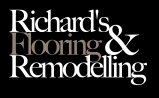 Last Updated: Mar 21, 2023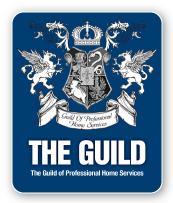 Why You Should Get Professional Flooring Installation
1. Help in Making Decisions
Hardwood flooring installation comes with a lot of tough choices to make. There are more options for wood flooring on the market today than there has ever been and the sheer number can be mind-boggling. Not only do you have to choose a species of wood, but then you'll have to choose your finish and whether the wood is finished on-site or in the factory. A professional hardwood flooring contractor can help you make sense of all of these choices to come up with the best plan for your needs.
2. Professional Expertise
It's hard enough to DIY a perfectly rectangular room between installing the panels just right and applying the finish evenly. But rarely are rooms ever evenly shaped, especially with the growing popularity of open floor plans and asymmetrical room designs. A professional hardwood flooring contractor has the expertise to navigate the tough angles and areas of your room and the specific tools required to cut wood flooring with extreme precision.
3. Help in Disposing of the Old Floor
What are you going to do with the old floor once you have your new floor installed? Those that DIY their hardwood flooring don't usually consider the cleanup aspect of a project. On the other hand, your profession hardwood flooring contractor will not only install a high-quality wood floor but will also dispose of your old floor and waste materials with ease.
Trust Richard's Flooring & Remodeling for All Your Hardwood Flooring Installation Needs!