Reliable Services at Reasonable Rates
Expect outstanding work every time you turn to Yards With Stripes in Clarksville, Tennessee. It is our goal to provide service in a timely manner without cutting corners. We also guarantee that our prices are fair, with no hidden fees and surcharges. The price you pay will be very reasonable and given up front before service begins.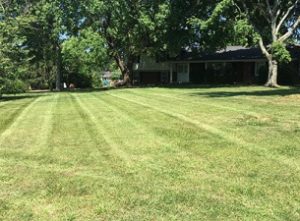 Lawn Mowing
Our lawn mowing services include:
Mowing All Grass
Edging All Sidewalks
Weed Whacking Around Obstacles
Blowing Off Sidewalks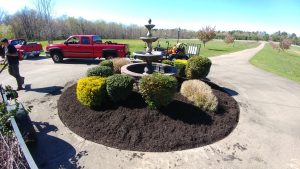 Trimming Shrubs
Trimming is offered as an additional package which includes pick up and disposal of debris. We typically complete trimmings on days that rain has halted our mowing service. This allows us to off-load mowers and dedicate truck/trailer space to haul off debris if necessary.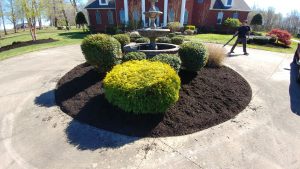 Mulching
Mulching is a long-time practice of gardeners to prevent loss of moisture and to control weeds. It is also increasing in favor as municipalities restrict the use of water for lawns and landscapes. Mulch is a layer of organic or inorganic material placed over the root zone of a plant to benefit the roots and the soil.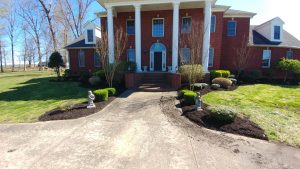 Landscaping
Landscaping refers to any activity that modifies the visible features of an area of land, including: living elements, such as flora or fauna; or what is commonly called gardening, the art and craft of growing plants with a goal of creating a beautiful environment within the landscape.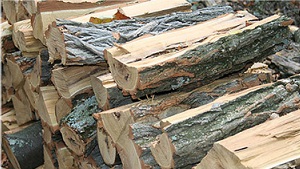 Firewood
One of the many services we offer to you is quality firewood service. Don't settle for that firewood sold on the side of the road. Call us today to place your order. Our one bundle consist of 1 cubic foot. We sell one bundle for five dollars. For a hand full of kindling we charge two dollars. Free hand full if you buy 5. We are not delivering it at your home.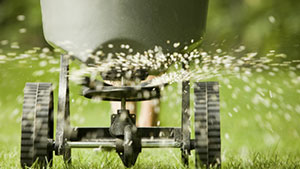 Fertilization
No other service is likely to have as big an impact on the color and health of your lawn as proper fertilization – but it can be tough to get lawn fertilization right. Depending on your lawn's species of grass, soil quality, and your local growing conditions, your lawn will have a unique set of fertilization needs. Our experts specialize in fertilizing wide range of grass.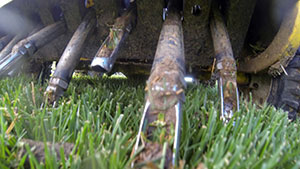 Aeration
Aeration can be an extremely vital element to a healthy lawn because it allows air and water to penetrate built-up grass or lawn thatch. Aeration involves perforating the soil with small holes to allow air, water and nutrients to penetrate the grass roots. This helps the roots grow deeply and produce a stronger, more vigorous lawn. Reason for aerating is to alleviate soil compaction.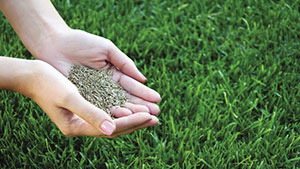 Overseeding
Overseeding is the planting of grass seed directly into existing turf, without tearing up the turf, or the soil. It's an easy way to fill in bare spots, improve the density of turf, establish improved grass varieties and enhance your lawn's color. You will need good seed to soil contact for the new seed to germinate. The investment in overseeding pays off by reducing the amount of fertilizer.