Last Updated: Aug 16, 2018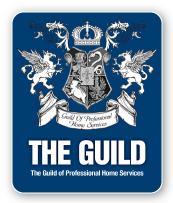 Our Mission:

To inspire and nurture the human spirit - one client, one job, and one neighborhood at a time.

Here are the principles of how we live that everyday.

Our Commitment
(Done Once, Done Right)
It has always been, and will be, about quality. We're passionate about ethically sourcing the finest work, so that we improve the lives of people all around us. We care deeply about all of this; our work is done once.

Our Partners
We're called partners, because it's not just a job, it's our passion. Together, we embrace diversity to create a business where each of us can be ourselves. We always treat each other with respect and dignity and we hold each other to that standard.

Our Customers
When we are fully engaged when connected with laughs, and that uplifts the lives of our customers, even if just for a moment in time. It starts with the promise of a perfect product, but out work goes far beyond that. It's really about human connection and trust.

Our Business
When you customers feel a sense of belonging, loyalty, our business becomes a haven and a worry frees from the outsiders. A place where you can depend on and that is always fill of humanity.

Our Neighborhoods
Every customer is part of a community, and we take our responsibility to be a great contractor, seriously. We wanted to be invited in wherever we do business. We can be a force for positive action-bringing together our partners, customer, and the community. Now we see that our responsibility and our potential for good is even larger. The world is looking to Done Once Done Right to set the new standard in contracting. Yet again, we lead.