Last Updated: Aug 14, 2022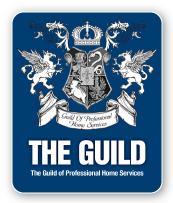 Our professional home inspection will provide you with comprehensive visual evaluations of the interior and exterior of the home. You will recieve a detailed, understandable report that you can use to maked important decisions. Our comprehensive home inspection includes visual evaluation of nearly 400 different items that affect the safety, condition and value of a home.

A professional home inspection is your best tool when it comes to making the most of your home investment. Whether you are buying or selling, and objective professional inspection will provide you with important information you can use.

If you're buying, you want to know the home you're considering is safe and sound. You want to avoid unwelcome and costly surprises. If you're selling your home, you will need to make full disclosure of any and all deficiencies. You'll want to know what, if any, repairs to make so you can market your home most effectively. Whichever side of the "For Sale" sign your on, a quality home inspection is essential.