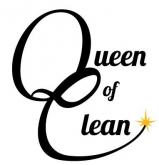 We Offer:
Residential Cleaning
Office Cleaning
Construction Clean Up
Last Updated: Nov 28, 2021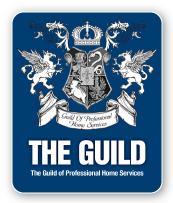 The Queen of Clean, LLC is setting the standard in clean in the Des Moines area. We have been listed as one of the top cleaning companies in the Des Moines area. We keep the focus on our customers by providing reliability, attention to detail, competetive pricing, and friendly service. Our team of professionally trained cleaners take pride in our ability to set the standard in cleaning in the Des Moines and surrounding areas. We are located in West Des Moines but travel to Ankeny, Winterset, Adel, Indianola and locations with in this area.
We will sit down with each individual client to develop a specific cleaning plan that is tailored to their needs. You will get personal, quality service with trained professionals you can trust. We personally inspect homes for quality assurance. So you can feel comfortable that when you get home from a long day your home will be beautiful!!
Our company is based on the belief that our customers' needs are of the utmost importance. Our entire team is committed to meeting those needs. As a result, a high percentage of our business is from repeat customers and referrals. A list of references is available upon request. Below is what a few of our customers are saying about The Queen of Clean, LLC.

"I have been a customer of The Queen of Clean for approximately 2 years. They do a great job and work to tailor the cleaning to my requests. Kristi, the owner, follows up periodically to be sure work is meeting expectations and is very responsive to any concerns. I would definetly recommend them to my own family and friends", Dawn (Adel)
"The Queen of Clean does very good work, they get done quickly and they are priced right. They take a lot of stress off of me! I LOVE THEM!", Kathleen M. Craven (West Des Moines).
"The Queen of Clean cleaning services is the best I've found in Des Moines! They were referred to us from a friend that had been happy with their services for years! Since the very first clean, they have done an amazing job and it's such a relief to not have to worry about cleaning the house. The staff has all been very trustworthy, and I feel more than comfortable with them in our home. I have recommended them to many friends in the area and will continue to do so!!!" Valerie (urbandale)


We are bonded and insured .