Last Updated: Dec 9, 2023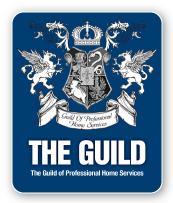 Kelly is a seasoned and dedicated mortgage loan professional. She is excited to be working for a company offering so many different loan products for you to consider so that you can choose the loan product for your needs. Whether you are a first time homebuyer or purchasing your dream home, you can feel confident that she will work diligently to ensure your satisfaction during the entire loan process.
About Us
Fidelity Bank Mortgage is a division of Fidelity Bank which originates loans in the Atlanta Metropolitan area, as well as throughout Georgia, Florida, Alabama, Virginia, and Maryland. Fidelity Bank Mortgage is a direct lender with in-house processing and underwriting, which means loan decisions are made faster. Our in-house mortgage operation allows our borrowers to be informed every step of the way.
In addition to our Mortgage lending services, Fidelity Bank provides a wide range of personal and corporate financial services including consumer, commercial, traditional and other credit services, and a credit related insurance product.