We Offer:
Home Insurance
Auto Insurance
Last Updated: Jan 21, 2019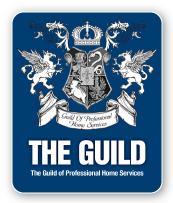 Ragan Insurance Agency was established in 1969 by R. Eugene and Joan Ragan with an empty filing cabinet. They focused on the personal lines and small business needs of local residents. In 1990 Shane Ragan became President of our company. He has continued to build on the principles that the agency was founded upon in 1969. We are still a family owned agency looking to service the personal and business needs of all Georgia and Alabama.
Currently, Ragan Insurance Agency serves the insurance needs of about 6000 individuals and families, and the business insurance needs of about 1,000 business concerns in Georgia and Alabama through our offices in Columbus and LaGrange, Georgia.
We are an INDEPENDENT AGENCY! We do not work for a singular insurance company; we work for YOU. We work on your side when you have a loss and follow through to see that you get fair,prompt payment and service.
We represent a carefully selected group of financially sound and reputable insurance companies. We are able to offer you the best coverage at the most competitive prices this way. This allows us to make sure we keep you happy and as a client.