Dr. Brian Bymers has trained for more than 20 years in most of the effective non-traditional healing arts including Yoga, Tai-Chi, Kung-Fu, Chi-Gong, and Reiki. His healing treatments have been sought by high profile medical professionals, celebrities and athletes. He has worked with and studied under professional trainers and orthopedic surgeons at the University of Minnesota athletic programs.

Dr. Brian Bymers

With an interest in health and wellness that reaches back more than 20 years, Dr. Brian Bymers has gained the expertise and experience as an effective practitioner in the healing arts.

With two years in the army, another six as a reservist, and training to play professional football, he had experienced physical injuries causing chronic pain and neurological symptoms. After receiving chiropractic care and massage therapy with great results, he began studying at the Minneapolis School of Massage and Bodywork. What he found piqued his interest in injury recovery techniques as well as in pre-surgical and post-surgical care.

He completed his program as a Doctor of Chiropractic at Life Chiropractic College West in California and has continued to further his education and training, expanding his scope and range of knowledge and skills. He has helped people to achieve optimal health and wellness in many categories including spinal and joint surgery recovery, circulatory problems, digestive issues, MS, Parkinson's disease, fibromyalgia, TMJ, chronic back pain and headaches.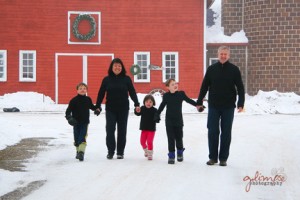 Dr. Brian and his wife, Jan Walters, live in
Alexandria with their three children.