We Offer:
Buying
Selling
Renting
Leasing
Last Updated: May 29, 2022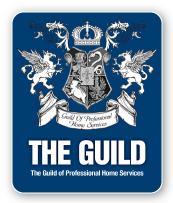 In a Smart Growth BC Study recently published, and received by Town Council, Creston was rated 12 th OVERALL in a Study of 24 BC municipalities.

Communities that rated higher than Creston (Vancouver, Victoria, New Westminster, Kelowna, etc.), and those rated lower (Abbotsford, Kamloops, Penticton, Vernon, Campbell River, Maple Ridge, etc.), were rated under three categories:

Urban Form (population density, housing density, housing type, etc.)
Livability (% of owners/renters spending more than 30% of income on housing, housing diversity index, hectares of park, etc.)
Economic Vitality (number of businesses/1,000 people, incorporations/10,000 people, etc.)

Creston rated 8 th under the Urban Form Index, 13 th under the Livability Index, and 20 th under the Economic Vitality Index. The Overall rating of these numbers found Creston as 12 th (2 points behind Kelowna and 3 points ahead of Penticton).