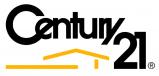 Last Updated: Jan 18, 2022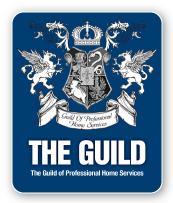 CENTURY 21 Affiliated, Inc has been family owned since 1967. We became a franchise member of the CENTURY 21® System when it came to Wisconsin in 1975. Since then, we have grown to become one of the 20 largest CENTURY 21® firms in the nation! We are ranked as one of the 10 largest residential brokerage firms in Wisconsin. Real Trends Magazine has named CENTURY 21 Affiliated one of the Top 200 residential brokers in the United States. We have been an annual achiever of CENTURY 21® prestigious President's award, Quality Service Award and the CENTURION® Office Award since 1977.

As one of the leading CENTURY 21® franchises in the nation, CENTURY 21 Affiliated can leverage the power of the CENTURY 21® System brand to provide home buyers and sellers value added goods and services. Our goal is unmatched quality service to our customers. For more than 40 years, people across Southeast Wisconsin have turned to us to help buy and sell their homes. Contact us to learn more.

Our team of nearly 300 experienced, full-time professionals has consistently provided quality service worthy of special recognition, and we are extremely proud of them. Continuous hard work and dedication to our clients have allowed us to remain at that level of competition. Communication between the sales agent and client is of the utmost importance. Every successful transaction takes organization, a strong system, an excellent support staff, and a dedication to the utmost in quality service.

What makes us different? At CENTURY 21 Affiliated, the customer comes first. Our complete commitment to this philosophy is what has made CENTURY 21 Affiliated such a powerful force in the real estate industry. Contact us to learn more.