Last Updated: Sep 28, 2021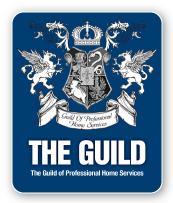 Josette Kuehl
Senior Lending Advisor
Josette was born and raised in southern Wisconsin and graduated from the University of Wisconsin- Whitewater. She ultimately joined the financial services firm of Morgan Stanley and, in total, has spent more than 20 years in the financial services industry. Due to her tireless dedication to customer service, as a financial advisor with Morgan Stanley, she ranked No. 1 national in her first year advisor class of several hundred members. She then went on to become one of the youngest professionals in the country to obtain the coveted Certified Financial Planner (CFP) designation. Over the years, she consistently ranked in the top one percent of advisors and received numerous certificates and awards for her work, including being handpicked to be part of the pilot team that designed the financial planning system that Morgan Stanley implemented company-wide.
In 2003, Josette opened her own financial planning practice in Lake Geneva. She also chose to partner with Waterstone Mortgage Corp. to offer mortgages through her practice. Waterstone later partnered with Wauwatosa Savings Bank, now known as WaterStone Bank, allowing it to claim a unique position in the marketplace as both bank and mortgage company, and offer its clients more mortgage products and services than its competitors. Due to the success of her partnership with Waterstone, Josette's mortgage practice flourished and she now focuses her entire practice on mortgages.
Josette combines her extensive financial background with Waterstone's strength and flexibility as Wisconsin's top mortgage lender to offer a unique insight into her clients' long term financial needs and how different mortgage products can serve those needs. She is able to provide her clients with unmatched service and guidance as they proceed through the mortgage process.