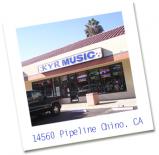 Last Updated: Jul 21, 2018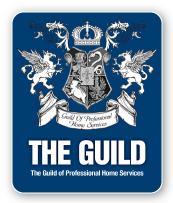 The largest and most qualified teaching faculty in the IE, who will teach you the music you want to learn.
We have over 25 music teachers with either University training or professional performance experience. KYR has taught over 8500 students since we opened in 2002! With multiple teachers for Guitar, Voice, Piano, Violin, Drums, Saxophone, Flute, Clarinet, Trumpet, Trombone and Tuba, we are confident that we have the right teacher to meet your needs. Our teachers have warm personalities, are extremely friendly and dedicated to teaching you the style of music that you want to learn.
2. Music Lessons on Piano, Guitar, Bass, Voice, Singing, Violin, Cello, Banjo, Ukulele, Drums and more, in one, convenient location.
This saves our students time and money as one family can sign up for music lessons on multiple instruments on the same day.
3. The widest range of times. We offer music lessons 7 days a week.
10:00 a.m. – 9:00 p.m. Monday – Thursday
10:00 a.m. – 8:00 p.m. Friday
10:00 a.m. – 6:00 p.m. Saturday and Sunday
4. Conveniently located at Pipeline and Eucalyptus.
We are located at 14560 Pipeline Ave. Across the Freeway from Sam's Club and Walmart. Next to Chino Hills Pizza Co., in the Chino Hills Plaza. Map and Driving Directions
5. A proven, 13-year track record of excellence in the IE.
Our music school has a proven track record of offering quality music lessons since 1999. Our full time mission is teaching music lessons that will help you achieve your individual goals and aspirations.
6. Professional school with fully stocked lesson studios.
Our School is stocked with everything you need for music lessons, including guitar amps, stereos, drum sets, keyboards, pianos and more. All you need to bring is your instrument. We have invested thousands of dollars on our school to offer soundproofing and observation windows. At KYR, you are always welcome to sit in on a lesson.