Last Updated: Feb 24, 2020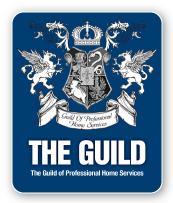 Congratulations on finding the best possible resource in your home purchase venture!
You will find RE/MAX Real Estate Group is a full service agency, committed to providing the best service possible. Whether you are relocating to our wonderful city, upgrading to a bigger home, or downsizing for a comfortable retirement, we can find the home that best suits your needs within a comfortable service program that respects your valuable time.
The RE/MAX Real Estate Group Relocation and Buyer's Services Program is designed to offer a wealth of information about El Paso, Fort Bliss, and other surrounding areas; furthermore, our program is designed to assist in making you the most knowledgeable buyer on the market! However, the power of the choice is yours; you can utilize our MLS search capabilities without being contacted by our Relocation Department, you can utilize the select services we provide to those who enter our HouseTracker program, or if you are simply, "In a Hurry", you can speed ahead in our, "In a Hurry" program.
Please click on "View Homes" if you are "just looking", or on "Relocation" to request a copy of our comprehensive and informative relocation packet.