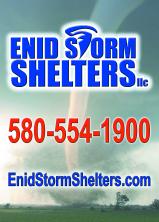 We Offer:
In Ground Garage Shelters Underground Shelters (Precast Slope Front or Flat Tops) Safe Rooms
Last Updated: Jun 5, 2020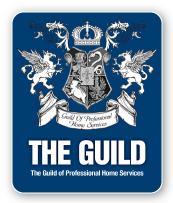 Welcome to Enid Storm Shelters, serving all of north-central and northwestern Oklahoma. As a lifelong resident of northern Oklahoma, I have recognized the need for a storm shelter company where fellow residents of this area could fulfill their desire to protect their family and deal with someone person to person.
I have had a passion with severe weather since I was old enough to fear and respect it. Because of this passion I became a storm chaser. As a TV Storm Tracker, I have seen the devastation caused by violent weather first hand. I witnessed up close the death and destruction caused by an EF5 tornado in Moore, OK on May 20, 2013. Yet, I also witnessed the many lives that were saved that day by those who sought protection in theirstorm shelters.
I can personally visit your home and discuss your best options, shelter location, prices, financing and installation scheduling. Please contact us today and we can talk about protecting your family with an in garage storm shelter, below ground storm shelter, or safe room.
Mike Bennett