We Offer:
•New Construction
•Remodel
•Repair
Last Updated: Apr 2, 2020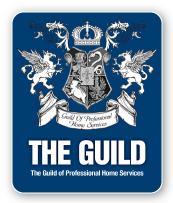 Plumbing should make your life easier.....
Unfortunately, when it isn't working properly your plumbing can be a source of frustration and unwelcome stress.
Our goal is to provide you with superior service and skilled technicians trained to put the needs of our customers first....
And if you are building a new home or creating your dream bath or kitchen in your current home,
we have over 20 years of experience at your disposal to help make your dream a reality.
Locally owned and operated....why does that matter?
It matters because we live here, too. When you are in the business of serving the community you have lived and worked in all of your life, you know better than to be anything but direct and honest with your customers. We may not always tell you what you want to hear or come in as the lowest bid, but rest assured we will treat you as the friend and neighbor you are.....and that means we will provide excellent service at a fair price with unparalled integrity. We aren't going anywhere, so it is in our best interest to make our customers as happy as we possible can.
Floyd's Plumbing
785.841.1455