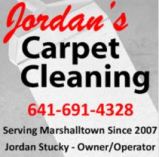 Last Updated: Sep 21, 2020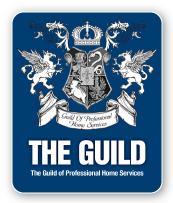 Welcome to Jordan's Carpet Cleaning!
---
Jordan's Carpet Cleaning
Marshalltown Iowa's #1 Carpet and
Upholstery Cleaner
Serving Marshalltown and
Surrounding Communities Since 2006

Jordan and Tiffany live in Marshalltown Iowa and have 3 beautiful girls, ages 9, 7, and 1.
They both grew up in Iowa and come from
families who are also small business
owners.
Jordan and Tiffany credit their
success to both of their parents, who
instilled in them by example the values,
hard work, and dedication it takes to be
a small business owner.

Stucky's Vacuum Store
Tama Chainsaw & Lawnmower
Celebrations Productions - In Memory Of