Last Updated: Jan 23, 2019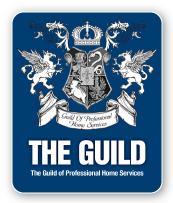 M.J Aldrich Builders is here to serve the construction needs of the people in the community by assisting them discover and accomplish their dreams. Whether new buildings, renovations, or additions. Our Goal is to create an enjoyable experience for our clients as well as a high quality product.

History Of M.J. Aldrich Builders M.J Aldrich Builders began as a subconstractor performing framing, siding, interior trim for Hillary Parrack Builders. M.J. Aldrich Builders has accomplished numerious residential and commerical projects throughout the Estes Valley, Boulder and Larimer Counties, from Allenspark to Redfeather Lakes.

About the Guy:
Michael J Aldrich, grew up in Estes Park since 1965, graduated from Estes Park High School in 1973, began in the building industry June of 1972. Worked for Hillary Parrack Builders 1974 - 1979. Michael began M J Aldrich Builders in 1979.