Last Updated: Aug 14, 2018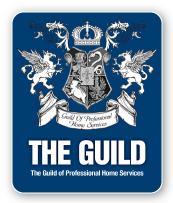 Welcome to Shea Mortgage, Please navigate our website to learn more about us, what we do for you, and how easy it is to get started.
And thank you for visiting our website.
This site is designed to help you feel more comfortable about the process of obtaining a mortgage. Whether you want to keep abreast of what mortgage rates are doing by reading our Rate Lock Advisory, or wish to utilize our many Mortgage Calculators to run proposed mortgage payments and "what if" scenarios, this website is dedicated to be your resource for understanding the mortgage process.
For many people, getting a mortgage can be very stressful. The process is unfamiliar, and with so many different mortgage products and features available today, it is hard to know if you are making the best decisions.
Let us help: We believe that the more you learn about how the mortgage process works, the more it will begin to make sense. And when we feel that we understand a process and can control it, the stress of getting a mortgage disappears.
We invite you to browse our site, and become familiar with all of its tools and information. If you are purchasing a new Shea Home, please check out our section titled: The Shea Mortgage Advantage.