Last Updated: Jun 6, 2020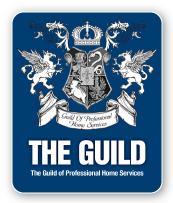 If you were looking for a company that can offer more than "flash-n-dash" photography then you've found the right site. We strive to be your partner in finding the best way to showcase your work, property or business. We can get the shot that captures attention and turns heads.
We specialize in unique techniques of "getting the best shot". We can shoot the standard shots but we specialize in "elevated" photography using our 60' mast. This type of image is great for real estate marketing, developers, contractors and all types of job sites. Give your customers and potential clients a birds-eye view of what you can offer.
Speaking of turning ... New View Photography is one of the best in the business at creating custom 360 degree photography / virtual tours. All of our tours are based on HTML5, which means that they will play on almost any device. We can custom build a tour for just about any purpose. We have created tours for museums, national parks, historic battlefields, events, venues, businesses and even weddings. It's more than just a spinning image - it is an amazing way to show off your facility or event. Give us a call to see what we can create for you.