Last Updated: Sep 25, 2020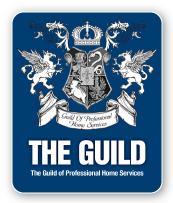 The Joshua Turney State Farm Insurance Agency office opened in 2017 to serve customers in Gallup and surrounding McKinley County with their Insurance and Financial Service needs. We are here to help with Auto Insurance, Commercial Auto Insurance, Home Insurance, Renters Insurance, Life Insurance, and more. Contact us today to see how we can help you and your family. Joshua and his team have a combined total of over 38 years State Farm Insurance experience.
Joshua has lived in the Gallup and surrounding McKinley County area for over 15 years and has family ties to the area going back over a 100 years. Prior to State Farm, Joshua worked for the Gallup McKinley County Schools for 14 years as a teacher and administrator. Joshua has been working in the Insurance and Financial world for over 6 years now. Joshua enjoyed working with families to educate their students and now enjoys working to protect and build them a bright financial future.