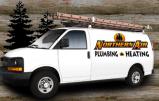 Last Updated: Oct 4, 2023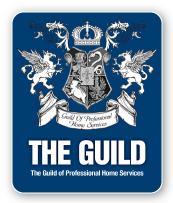 THE IMPORTANCE OF HVAC MAINTENANCE IN GRAND RAPIDS, MN
Keeping your heating and cooling system properly maintained by a professional is essential to having it run the way it should for years to come. We are dedicated to ensuring our customers have comfortable and clean air year round, and that's why we encourage our customers to schedule HVAC maintenance with us once to twice a year. The benefits you'll experience when you have our team of experts maintain your system are:
Boosted system energy efficiency. A system that is bogged down with dirt and grime can't function the way it is supposed to, and when debris is removed, efficiency is increased and your monthly energy costs are lowered.
When your heating and cooling system is regularly maintained, your system will be kept clean and filters will be changed as needed, increasing the quality and cleanliness of your indoor air.
Having an HVAC expert look at and maintain your heating and cooling system on a regular basis will ensure that any minor issues are caught before they turn into big problems, costing you a significant amount on repairs. This will also maximize your system's overall lifespan.
Contact us today to learn more about the furnace and AC maintenance services we offer.