We Offer:
CHECKING
SAVINGS
LOANS
And More
Last Updated: Mar 31, 2020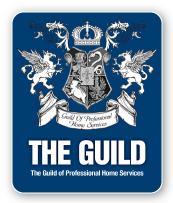 As a community bank with local roots and strong ties to the region, Security State Bank in Hibbing, MN has always valued the opinions and needs of our customers. Over the years, you've told us you're looking for quality financial services, expert advice and a variety of financial products. In response, we've worked hard to create a convenient "one-stop" financial service center.
When it comes to the variety and quality of services we offer, Security State Bank Hibbing is on the cutting edge. We provide a wide range of banking options tailored to fit your needs.
In another way we're very traditional. We believe in personal service, something that sometimes suffers in this day and age of "mega-mergers" and buyouts. As other banks are scrambling to merge or sell, Security State Bank is growing on its own. We've created a solid reputation for having excellent personal service. We're also known for our integrity - in fact, it's what the company was founded on more than 90 years ago.
(Click here for the
History of Security State Bank)
Whether you're buying a home, considering an addition for your home or cabin, looking for investment opportunities to make your money grow, or trying to find the most convenient checking and savings options available, consider Security State Bank.