Last Updated: Mar 26, 2023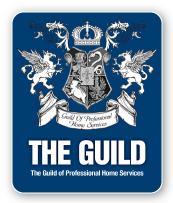 Founded in 1994, the law office of Ken Bettle has provided, and continues to provide, legal services in all major areas of law. Ken has appeared before all courts of New Brunswick, including Probate Courts, Provincial Courts, County Courts, Family Courts, Courts of Queen's Bench, and the Court of Appeal. Ken has also appeared before administrative tribunals, and municipal and provincial governments.

Our Practice Areas


Our practice is primarily in the area of real estate services where we provide full service for both vendors and buyers of real estate in the area. We specialize in assisting military personnel in relocation to and from the Oromocto area. We provide legal services for all areas of the law.

Our Philosophy


We strive to always do our best for our clients. We challenge ourselves to understand the needs of our clients, to be responsive, and provide comprehensive services. We measure success by the success of our clients. We strive to provide quality service, creative expertise, proven process and a dedicated professional staffing order to achieve this success.
The work we provide on behalf of our clients is naturally sensitive and requires the absolute trust of our clients in our professionalism. Our philosopy revolves around the practice of law which, by its very nature, requires us to interpret and apply complex legislation and analyze comprehensive material virtually every day.