Last Updated: Mar 26, 2023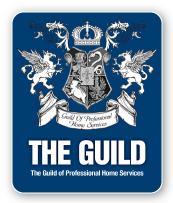 For many people, buying a home is the biggest
single investment they will ever make. Not only that,
but for most people a home is much more than just an investment:
it is a part of themselves and their family.

Ensuring that the home you desire
is the right choice is a huge part of what we at
A Buyer's Choice Home Inspections do.

Imagine for a moment that the home you just bought has a
leaky basement and during the first rainstorm a collection of family heirlooms or photos is ruined.

Or imagine that faulty wiring causes a fire while you are away,
but your beloved pet isn't. Our inspectors
help spot problems before they occur.

A home inspection isn't just about protecting your investment,
but also about protecting you and your family.

The home inspectors at A Buyer's Choice
understand this and take their profession very seriously.

They know they are an integral part in your decision to
make the biggest investment of your life.

Though not mandatory in every state and province
in North America, a residential home inspection should
be a part of every real estate transaction.

It is the best way to ensure that everyone is protected.