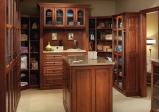 Last Updated: Feb 23, 2020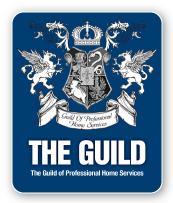 Does your closet depress you?
Do you lose food in the back of your pantry?
Do you have to park the car outside because the garage is really a storage space?
Are you worried that you will spend a fortune on custom closets, only to find out that they don't work with the way you live?
Are you tired of contractors not taking your input into account?
Are you afraid the installers will leave you with a mess?

If you answered yes to any of these questions, we can help. More Than Closets designers work closely with YOU to design a custom closet system just perfect for you, based on:
• Your input
• Your clothes and/or stuff
• The space available
• Your budget, and
• a combined 30+ years of experience
Our installers, also highly experienced, then carefully install the system with as little disturbance as possible - working hard to make the experience both painless and memorable. They will arrive on time, work in a clean and efficient manner and leave your space cleaner than when they arrived. And if you hate waiting you will love More Than Closets. Because we stock extensive inventory and can get even custom materials in only a week most projects can be designed, presented, ordered and installed very quickly sometimes in as little as a week and rarely more than two. So if you have been suffering with inadequate, too small, over stuffed closets, or a two car garage that is more attic than a place for your cars, or a pantry that hides food more than storing it, we can help. Whether you live in Memphis, Germantown, Collierville or Olive Branch, More Than Closets is the company to call for your closet, garage storage, pantry, or any other home storage project.