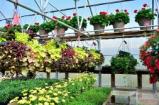 Last Updated: Oct 23, 2020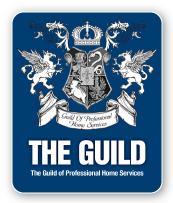 Get Flowers & Plants From Our Garden Center in Kalispell, MT
Celebrating 18 Years of Gorgeous Gardens
The Flathead Valley is a unique environment that demands hardy plants. At Wild Geese Gardens, we know how important it is to grow perennial flowers, trees, shrubs, and vegetables that will flourish in the region. That is why most of our produce is done the old-fashioned way—planted by hand, using quality seeds and cuttings that are raised in our greenhouses. View our gallery to see for yourself just how amazing our plants are.
Besides growing for our local home gardeners, our garden center also grows for many of the valley's businesses and resorts. Just take a leisurely drive through Glacier National Park. Where does the International landmark get its baskets—at Wild Geese Gardens! Our customers don't stop there. Add a little color to your life by visiting our garden center today in Kalispell, Montana.
Getting Our Start
Mick Morin is a native Montanan who has always loved beautiful lawns and gardens. After purchasing a home with a small greenhouse, he started to grow his own flowers and vegetables. Friends and neighbors marveled at his lovely gardens and incredible tomatoes. Encouraged to sell his produce at the Farmer's Market, his success soon turned into a thriving business. With the additional knowledge, expertise, and hard work of Mick's son, Wild Geese Gardens now stands on 11 acres with 12 greenhouses.
Contact our garden center today at (888) 882-8023 in Kalispell, Montana,
for plant baskets, fabulous flowers, and even gift certificates for loved ones.