Last Updated: Aug 11, 2022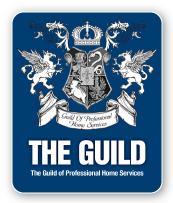 Leachmans Plumbing & Heating Ltd was founded in Fredericton, NB by Red (Don) Leachman in 1952. He was joined by his brother-in-law Earl Scott in 1956. Over the next few years they became one of the top plumbing and heating companies in the Fredericton area and have been known as Leachmans ever since. After running the business successfully for a number of years they had decided to retire and in 1972. Ron Walker and Bob Adair decided to purchase the company and ran it since. With the teachings from Red and Earl they had managed to keep the ethical code Leachmans was built on and still continues to this day.
In 2010, Mark MacLean had an interest in acquiring a company with a reputation such as Leachmans so in July 2011, he did. With 20 years' experience in the plumbing and heating industry, Mark still believes that a person's word is better than a written contract. A person should stand behind their word which is their bond agreement and thus, this is what Leachmans was built on, ethics, honesty and quality products. So with the desire to fulfill customer satisfaction Leachmans Plumbing & Heating Ltd continues under yet a 3rd generation.
Leachman Plumbing & Heating Ltd continues to grow and has become a landmark plumbing company in greater Fredericton and surrounding area. Over the past 70 years Leachmans has built a reputation of getting the job done and is renowned for renovations and repairs whether it is new construction or service work. Leachmans also has a showroom known as "Mr Plumber" and is where many come to find solutions to their plumbing problems. Leachmans Mr. Plumber showroom is managed by Bob Rose who will go out of his way to help everyone who comes in. If there is a solution and fix to the problem, he will find it and help.
Over the many years to come, Leachmans will continue to build Fredericton as it did in the past and ensure true customer satisfaction. We want to take this opportunity to thank all our customers for your ongoing support and in return we will continue to be there for you.