Last Updated: Oct 4, 2023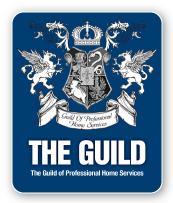 What is a financial plan?
It's simply your list of short- and long-term goals that are important to you, with an outline of how you're going to use your money to achieve those goals.
A financial plan can help you to:

Save money you need to realize your goals
Protect what is most important to you
Plan for retirement
Leave something for your family
Manage your taxes
Where to start?
You may have avoided thinking about your finances until now. But, you're already doing some basic planning if you...

You will never be younger or in better health than you are today. I can help you put in place the proper defensive strategies that will help you attain the growth you look forward to seeing in your retirement savings.
What can we use for financial strength?
A financial plan has many different aspect but a plan is only as good as its base, take away your health or income and the plan is no longer attainable
Proper insurance strategies to protect your plan against any adverse situtaions that may arise.

Investment products (mutual funds, seg. funds, GIC) from CI investments and Sun Life Global Ivesments

A step by step process that will lay out where you are and where you want to get to.
Your biggest asset is YOU. Over a lifetime you will make well over a million dollars. There is no better time to protect your ability to earn your retirement. Adverse health and injury is the only thing standing in the way, the good thing is we can protect against this happening.