We Offer:
Last Updated: Nov 28, 2021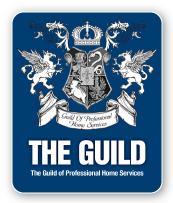 We are a family-owned manufacturing facility specializing in wood and timber products for the past 25 years. We are located in beautiful Rockbridge County, Virginia, in the midst of mountain pine forests. We understand the forest products industry, and our processes respect the environment. Our customers include residential home owners and commercial facilities in a half dozen states in the Mid-Atlantic region of the United States.
We are small enough to be flexible but large enough to help you create whatever log structure you can imagine. We can work with you directly, or we can work with any professionals you choose to design and construct your log home or building. Choose from one of our pre-packaged moderately-priced log home models, a more elaborate larger kit, or we can design, fabricate and deliver a customized log home solution configured to your exact specifications.
Go ahead and catch cabin fever! Our goal is to provide excellent service and value with every log home we produce. Take a moment to review our floor plans, or perhaps give us a call. We'd love to discuss how we can make your log home dreams a reality!