We Offer:
100% Financing
First Time Home Buyer Programs
Debt Consolidation
Reduce Your Payments
Lower Your Rate
Pay Off Taxes
Second Mortgage
Self Employed Loans
Less Than Perfect Credit Loans
Cash Out
Last Updated: Oct 6, 2022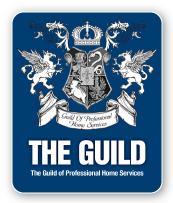 CALL TODAY
877-427-1182
To Get a Safe Government Backed Loan From American Mortgage Lenders That Will Change Your Life!!!
Being able to do FHA, VA, and RHS loans allows American Mortgage Lenders to offer you a loan with options, but provides government backed security to drastically improve your way of life. Visit our Loan Programs page or call one of our experienced loan officers tolls free at 877-427-1182, to learn which American Mortgage Lenders loan meets your needs.
At American Mortgage Lenders our goal is to provide you with a loan that suits your individual needs and offers the best financial solutions for your family today and the years to come. We do this by being the industry leader in ethics, efficiency, and integrity. We strive to have the highest level of customer service and satisfaction, and believe in completing your loan in a fast and professional manner. We can have your loan finished in as little as ten days. With a combined 78 years experience, expertise, and knowledge on our team at American Mortgage Lenders we can offer you the service and support you need regardless of your reason for seeking a loan.
Give us a call or fill out our online application and let American Mortgage Lenders get started on your loan today.
American Mortgage Lenders is a proud member of the Better Business Bureau, London Laurel Chamber of Commerce, Southeast Kentucky Homebuilders Association, Cumberland Valley Board of Realtors, National Mortgage Broker Association, Kentucky Mortgage Broker Association, Tennessee Mortgage Broker Association, Indiana Mortgage Broker Association, and the London Downtown Main Street Program.