Last Updated: Apr 6, 2020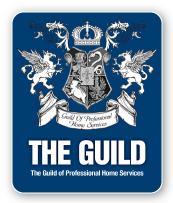 Superior Moving knows how to put you first. We have been on the moving field for 20 years and have learned that on the road to providing Superior service every move is essential in informing us what you expect from a moving company.
No move is the same, so at Superior Moving we treat every move with the attention it needs to be a great move. Here at Superior Moving we are a Custom Relocation Unit That means we run on your schedule. We customize every room by putting every item in its right place so you don't have to later. With all the families we have helped start a new chapter in there life's and the great comments we have received from them has lead us to believe that Superior Moving will lead on how moving gets done, with a staff that's highly trained, friendly, and cares for every individual move as like it was there own.
We can only have accomplished this by keeping Superior Moving a family operated business with no outside contracting of no sort. We have the expertise to handle any moving needs. Please review our services and select the one that best fits your needs.
Don't forget to look at our SUPERIOR MOVING GUARANTEE