Last Updated: Oct 4, 2023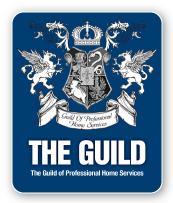 one in a Day Decorating, offers the exciting and affordable new design concept called "Interior Redesign" that can be seen on HGTV's Decorating Cents and FreeStyle. We are located in Marlborough, Massachusetts, and serve the Greater Marlborough area as well as MetroWest and Central Mass.

ith Interior Redesign, there's no need to purchase any thing new. We will use your existing furniture, lighting, art, and accessories, and our professional training in the design principles behind proper placement to expertly place your furnishings in a way that will produce dramatic and welcome changes in the look of your room. You can join in on the fun if you like, or leave us to work our magic! The results can be achieved in just one day – and, when the composition and balance of your room is changed, you won't believe your eyes!
any people don't believe it until they see it themselves, but interior redesign is worth every penny. It will give you more lasting delight than buying a new chair, and may even cost you less! After a redesign, you may even decide you don't need to buy anything new, or that your purchasing priorities have changed. With our affordable interior redesign service, you'll find yourself living in your rooms again!