Last Updated: Feb 16, 2019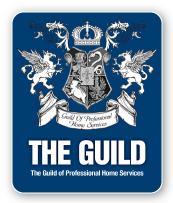 Welcome to Royal Lepage

Coast & Country Realty
Your Nova Scotia Real Estate Experts
In the market for Nova Scotia real estate for sale? Well, there are several reasons why you should choose the professional Canadian real estate team at Holger Sells.
We Know Nova Scotia Real Estate
When choosing your next home it is paramount that you choose the real estate team that knows every square foot of your search area. That team is here at Holger Sells. In the real estate business for more than 10 years, Holger Sells has worked with clients with all types of real estate needs. From those looking for Annapolis Nova Scotia real estate for sale to those needing a flat in
We Build Clients for Life
Our growing list of satisfied homeowners will tell you that our service is built on the fundamentals of good business. We aim to understand your exact needs before ever starting your Nova Scotia real estate search. In this way we know that the house you choose is the house that's right for you and your family, and that you will trust us with your future real estate needs. We aim to build clients for life.
We Are Real Estate Matchmakers
The real estate team at Holger Sells is in the matchmaking business - real estate matchmaking that is. We work tirelessly to find you the perfect home, within your budget and in a location that is right for your lifestyle. Our selection of homes with views of the Historic Gardens and other award winning artistic creations will astound you. As will our listings that allow you the comfort of being close to nature's preserved beauty - you will enjoy every day the sun uncovers the beauty of your Annapolis home.