We Offer:
Telephone
High-Speed Internet
Last Updated: Oct 21, 2020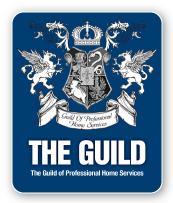 Molalla Communications Cooperative

The benefits of belonging to a cooperative versus a for-profit communications company aren't found in the type of services offered, but rather in the quality of services, prices, support, and the motivation behind offering those services. As a result, the type and quality of Molalla Communications Company services are tailored to meet and exceed the expectations of our unique community and Membership. Since we are a non-profit cooperative, our mission of Enriching the Lives of All Those We Serve becomes top priority and forms the basis for how most decisions are made within our company.

From feedback the Membership has provided, we offer added benefits like free, local in-house technical support discounted in-home PC repair that our Members find convenient and affordable; and same day or next day phone repair/troubleshooting. We also offer free internet and computer classes as well as local Member support from our helpful and knowledgeable Member Support Team.

Another significant benefit to having a cooperative culture in Molalla/Mulino is MCC's involvement in, and our overall commitment to, improving our community. Throughout the year, Molalla Communications proudly supports many worthwhile community programs such as the Molalla Buckeroo, Community Theater, and Children's Safety Town. We sponsor local organizations like FFA, Molalla High School Boosters, the Police Activities League, and donate thousands of dollars to graduating seniors to help with college. We also put on our own events like Member Appreciation Day/Annual Meeting, and Santa Day. The list to the right is a sample of the many ways we support our Membership. Please read on about this system and how it benefits our community.