We Offer:
Foundations
Roofs & Gutters
Exterior Walls
Doors & Windows
Insulation
Porches & Decks
Sidewalks & Driveways
Plumbing & Fixtures
Heating & Cooling Systems
Water Heater
Electric Fixtures & Receptacles
Attic, Basement & Crawl Spaces
Last Updated: Jul 10, 2020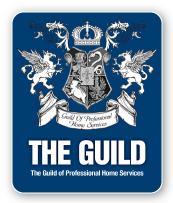 With The HomeTeam Inspection Service of Northeastern PA, you aren't just hiring One Inspector, you are hiring an entire team of Inspectors, each certified in their area
of expertise. We know that one person can't be an "expert" on every aspect of inspections, therefore we work together to provide you with the most comprehensive, quality inspection you can have. We provide a comprehensive, 400+ point home inspection.
Both financially and emotionally, your new home is one of the biggest investments you'll ever make. You will enjoy many years of happiness - if you have chosen wisely. At first glance, it may appear to be in great shape, but it may contain a defect that you should be aware of. Certain problems you could live with, but others could be financially devastating. In making a decision of this magnitude, make it with confidence.
Have your new home inspected with The Home Inspection Team before you close.