We Offer:
Banking
Home Mortgage
Home Equity
Student Loans
Personal Loans
Auto Loans
Mutual Funds
Retirement Planning
Auto Insurance
Homeowners Insurance
Home Warranty Plan
Last Updated: Jul 15, 2020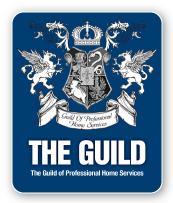 A home is more than just a house — it's the foundation of long-term financial and emotional security for you and your family. Wells Fargo can help you finance your most important investment and that is...your home. From open houses to closing day, Wells Fargo is here for you. Count on us to help you learn about the homebuying process and find a mortgage that's tailored for your budget and your long-term goals.
Financing a home purchase with the right mortgage is critically important, too. Amid all the options available to borrowers, making a smart financing decision today can make the difference between building financial security over the years or exposing yourself to financial uncertainty.
The ability of homeownership to build long-term financial security and the importance of managing your mortgage are the key messages of The Great American Homeowner Challenge , a three-year educational effort from Wells Fargo Home Mortgage and #1 best-selling author and financial coach David Bach. Together, we're working to inspire 10 million Americans to buy their first home, a second home, or an investment property.
Because we're committed to helping you reach your personal and financial goals.
Wells Fargo will work with you to find a mortgage that makes sense for you both today and tomorrow!