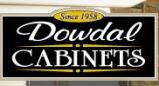 Last Updated: Jan 23, 2019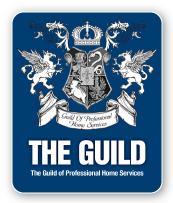 Proudly celebrating over 50 years in operation, Dowdal Cabinets is a professional Cabinet Design and Manufacturing firm specializing in creating dream kitchens & baths. All designed spaces are distinctive and specifically tailored to the individual needs of the client. We can also help design that ideal studio space, providing you with that perfect home office, media centre or any other required custom furniture designs.
Something unique for every home
Our beautiful 2,500-square-foot showroom and office facility offers customers plenty of browsing room to familiarize themselves with the countless options and products available. Located at 248 Birch's Road we have opened a state-of-the-art 4,500-square-foot production facility as 95 per cent of Dowdal cabinets are manufactured locally. We are also a dealer for Laurysen Kitchens Ltd.
More than strictly bath & kitchen projects, we design custom office cabinets, closets and closet organizers, fireplace enclosures, and entertainment units, while also offering full cabinet refacing services. We are proud of our reputation for designing and delivering dream cabinets, all at the best possible prices.