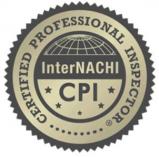 We Offer:
For the Home Buyer
For the Home Seller
For the Real Estate Professional
Last Updated: Oct 4, 2023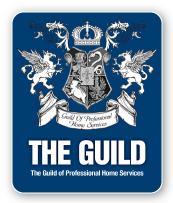 A home is one of the largest investments you will ever make. Paradise Home Inspection Reports are computer generated with color photos and are uploaded to the client and Real Estate Agent for their review. You can have peace of mind that Paradise Home Inspections uses the latest Home Inspection tools & software to ensure the highest Level of Home Inspection Services.
Choosing a Home Inspection Company like Paradise Home Inspections to represent you should be as important as choosing the best interest rate for your mortgage.
Complete Home Inspections from $350.00

Please call today to schedule your Inspection:
Telephone: (251) 458-8225
About Us
Paradise Home Inspections is owned and operated by Scott Paradise. Scott has over 25years experience in home repair, including diagnosis and repair of the various major home systems. This includes electrical, HVAC, plumbing, roofing and structural conponents as well as interior renovation. His experience in finding and repairing issues gives him a major advantage when inspecting a home. Paradise Home Inspections offers complete inspections across Baldwin and Mobile Counties.
I will provide a personalized inspection of your home:
For the Home Buyer

A home is probably the largest purchase you will ever make, so it is important to understand the condition of your investment. I will provide a non-invasive examination of the home's accessible structure, systems and components. While a home inspection is not a prediction of future conditions and cannot reveal every concern that exists (or ever could exist), it will significantly reduce your anxiety by arming you with the knowledge you need to make an informed home-buying decision.

For the Home Seller

Are you selling your home? Let me inspect it before you even list it. A Move-In Certified™ seller inspection informs you of any defects or problems with your home so that you can address them before prospective buyers discover them. You can then take the time you need to obtain reasonable repair estimates. Show prospective buyers that you are dealing in good faith. Avoid 11th-hour negotiations and delays, and justify your full asking price by having your home pre-inspected now.

For the Real Estate Professional

Your reputation is your most valuable asset. Your clients rely on you to guide them through a complicated and sometimes stressful process. Demonstrate to them that their trust in you is justified by referring them to me. My experience, training and professionalism will deliver the information your clients need. The best advertising is a happy client!
My standard home inspection is an evaluation of the visible and accessible interior and exterior structure, systems and components. Your report will include my findings of any material defects I discover in an easy-to-read format. I will also provide my recommendations for monitoring, repair or replacement. And my job isn't finished until you understand everything in your report.
Contact me today to schedule your inspection!
(251) 458-8225