Welcome to Broom's Inc!!
---
Sparkling Clean, Homes and Offices
CARPET & UPHOLSTERY- CLEANING
Do you want to remove dirt, pet stain, or wine in your carpet but don't know how to?
Having been in the industry for three decades, Brooms Inc is the company of choice when it comes to quality cleaning solutions in Oskaloosa, IA and the nearby areas
.
We provide complete CLEANING & OR ALSO spot and stain removal for CARPETS AND UPHOLSTERY.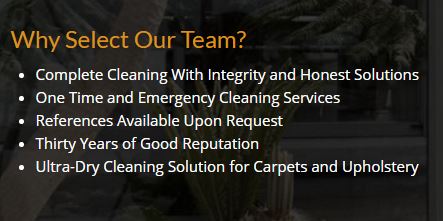 ---