Last Updated: Mar 24, 2023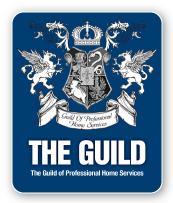 Reservoir Floors, LLC
Reservoir Floors, LLC is a family owned and operated concrete coatings company based in Newton, MS. Our crew has many years and millions of square feet of experience. We have encountered most issues that arise with coating concrete and will strive to exceed our customers' expectations.
The benefits of having an epoxy/urethane coated floor are numerous. The surface is slip resistant and easy to clean. The material is also chemical resistant so vehicle fluids will not penetrate or stain the floor. Oil, brake fluids, gas, and other car chemicals can be wiped away. The coating is light reflective and brightens the room. It can transform a drab, dull area into a serviceable, functional space.
One thing that makes us superior to other floor coating companies and DIY options is our prepping methods. We use a large planetary grinder to remove the top layer of concrete. This cleans the floor while also opening the pores of the concrete for a solid bond.
Options for many colors and designs are available.
Let me know of any ideas that you have and I will let you know if that is something we would do. Prices vary by square foot, customizations, and depending on quality of concrete. Please feel free to contact us by phone or email.