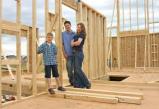 Last Updated: Jun 19, 2018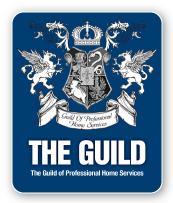 More About AmeriFirst Home Mortgage
As a stand-alone mortgage banker for over twenty-five years, AmeriFirst Home Mortgage is committed to doing business the right way. We pride ourselves on establishing quality relationships with our customers and are proud to have team members that share this same core value. It is our belief that people really do care and given the right opportunity with other like minded people, great things can and do happen. You see, at AmeriFirst Home Mortgage, people are our most unique and prized resource. We believe that it isn't as much about what business you are in,
The Right Loans For YOU
We currently have production offices in ten states and specialize in FHA, VA, RD and Conventional lending. We enjoy the many benefits of being a mortgage banker while maintaining flexibility by being able to broker more unique products such as our Reverse Mortgage program.
The Best of Both Worlds
AmeriFirst Home Mortgage is large enough to provide the products and service levels found in big mortgage companies, while small enough to take advantage of quick and precise decision making to capitalize on opportunity. This truly provides our customers with the "best of both worlds" when it comes to mortgage lending capabilities!