Last Updated: Apr 15, 2021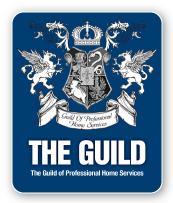 Salem Oregon window tinting since 1985 means Trim and Tint has all the information you need to know to make your tinting decisions. Please review the following information to help get you started and call us when you're ready or have any additional quesitons.

Good Reasons to Tint

Blocks 99% Harmful UV Rays;

Reduces Heat, Fading & Glare;

Provides Daytime Privacy;

Adds Security & Safety
Areas To Tint

Windshield (Top Area);

Front Driver/Passenger Doors;

Rear Passenger Doors or Rear Side Windows;

Rear Windows;
Rear Window Defrost systems will still function correctly; hatch windows are still possible.

Types of Tint
Our high quality film comes with a lifetime warranty against any fading and will not turn that odd "purple" color you see on some tints. There are several shades available to choose from, and you should use caution to select a combination that works with your car's factory tint and the aftermarket tint you get. Upon completion of your tint job, we will give you a tint card that shows the tint number rating of your tint (this can be presented to an officer should he question whether the tint is within guidelines or not). Our professional installers will guide you through the process and advise you of the options (some windows allow darker tints than others).

Clear Bra Film
We can install a clear film protection for the nose of your car to help protect your paint against rocks, bugs, and other mishaps that can mess with the nose of your car. Ask our installers for more details.

Pricing
Prices vary depending upon the car. Some cars have larger windows and varying window configurations. Some have factory tinted rear windows and customers only want to tint the front windows. Needs vary, so prices vary. We also have several customers that come to us wanting to get package discounts to tint all of their vehicles at once... at an even more affordable price. We also offer fleet discounts for your business.

Availability

Monday - Friday 8:00AM - 5:30PM

Saturday or Sunday by Appointment

Note: We are at your service, so if the above hours don't accommodate your schedule - please contact us and we will be available when you need us by appointment.