Last Updated: Nov 28, 2023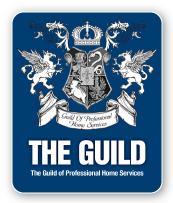 Our insurance business has been operating since 1921 in Barrie and since 1988 in Toronto. The business has provided coverage from cargo shipments made in the 1920's to the present day needs of all businesses and individuals.


The journey began in 1921 when Gordon and Monica Stevenson first opened up their insurance business in downtown Barrie. In 1947 John Stevenson, their son, entered the business.


Continuing on the path, the next step happened in 1972 when Garry McCluskey became a partner of the firm.


The family business entered into a third generation with the addition of Gord, Jim, and Anne Stevenson in the 1980's. The emergence of Glenn and Wayne Dusome also occurred at this time.


In 1985 there was a change in ownership and in 1989 the firm name was changed to Stevenson-Dusome. In 1990 we opened the life insurance division with the addition of Doug Conway.


In 2003 the partnership of Stevenson-Dusome dissolved and we became Stevenson Insurance Brokers Limited once more.


The firm has continued to experience success and growth with quality products and second to none service. The original philosophy of providing sound, strong, dependable insurance has never changed.